One of the ways I've tried to improve my Chinese is by learning place names through road signs. It's convenient because I can't go a day without commuting and easy because signs are usually written in Chinese (character study!) and pinyin (pronunciation guide!). There are also smaller signs, such as Beijing's famous hutongs (the alley streets) and bus routes, that are written only in Chinese, which make a great how-much-have-you-learned surprise quiz.
Alas, Chinese signs are never translated, so for added fun, I've always tried to translate place names and street names into English in my head. I wish I had bothered to make a map of it, but I'm lazy. Instead, the Beijinger did one of the Beijing subway, and I find it really cool. Imagine if tourists to Beijing knew exactly what it meant to be walking down Chang'an Avenue (Eternal Peace Avenue). I daresay it would cast the city in a whole new light for them. Sure, most Chinese go around without thinking twice about the road they are on (I mean, they often don't even know), but for many foreigners — even those who know the language — it's easy to forget that these place names actually mean something.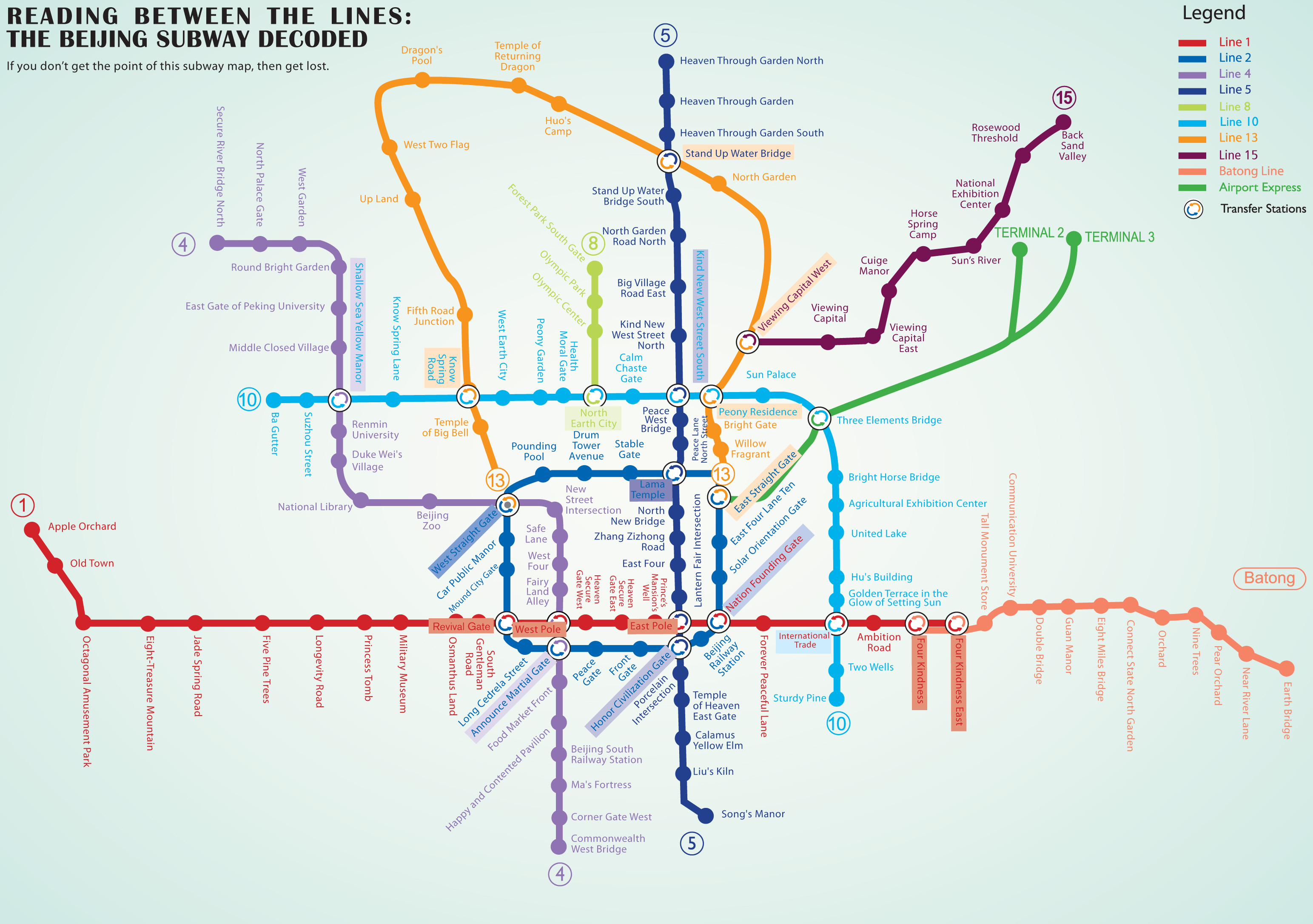 Anyway, Beijing subway stops aren't named for the streets they're on but for the area they serve. Therefore, most of those names are the names of Beijing neighborhoods. Doesn't Beijing sound so poetic? I get to say that I live between Nation Founding Gate and Forever Peaceful Lane. Don't YOU wish you lived down Forever Peaceful Lane*?
*I technically live on something like Glorious Founding Road (建华路).